Services: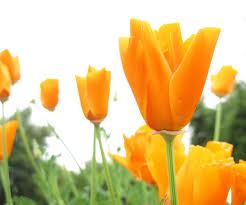 Ever Green Landscape Maintenance provides services to business parks, apartments and Homeowner's Association's. We know how important landscape maintenance is for the presentation of your property. Landscape is a contributing factor in attracting future residents to your community, maintains current residents happy, and adds value to your property. Our goal is to provide you with the highest quality landscapes and maximize curb appeal by maintaining green grass, beautiful vibrant color, and planters detailed to perfection. We work with your budget to make the most of your outdoor living space and assure you get the most bang for your buck!

We will work together to specify the needs for the landscape maintenance of your property. We can determine what plants will have a better chance of surviving at your property due to weather conditions and how much water will be needed on a weekly basis. Our weekly landscape maintenance includes: lawn care, fertilization, edging, blowing, and weed control. Estimates for extra work can be provided in a timely manner. We take pride in meeting our clients needs quickly and efficiently.


Water restrictions are currently being applied in most cities. Water agencies have hiked up their prices and will issue fees to maintain control of water usage. During rainy conditions we will manually shut off controllers to conserve water and check sprinklers for broken heads and nozzles. Our irrigation experts check the irrigation systems on a regular basis to conserve as much water as possible, without jeopardizing the health and beauty of your landscape. We currently have a water conservation program used to manage the water budget for each meter and each property. We maintain a weekly record and provide you with monthly reports that indicate whether we have stayed within our budget or not. Our goal is to manage the water budget efficiently in efforts to avoid causing any water penalties.


CALL US FOR FREE ESTIMATES!
(714) 537-3319


·
Landscape Renovation

·

Sprinkler System Renovation


·
Sidewalk Repairs

·

Water Management


·
Sod/Seed

·

Aeration
·
Mulching
·
Irrigation/Drainage
·
Pest Control
·
Tree Trimming

·
Weed Abatement / Weed Control
·
Seasonal Color Changes
·
Clean Up
·
Sprinkler Installation and Repairs

·
Fertilization
---